UV Flatbed Printer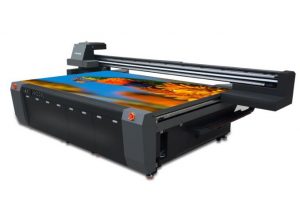 Why do you have to choose the UV Flatbed Printer?
Are you looking for a printer that profitably helps your firm? On the market, you will hear about the UV Flatbed Printer, which is helpful for the typographer business. With it, you can print onto paper, slate, driftwood, bamboo, leather, textile, canvas, metal, plastic, and much more by using the primer. Not only it even textiles like gulp and finely glazed ceramics. Even though it only suits smaller orders but it charges an excellent profit. Even it offers the 3D creation by printing both sides of it even you can design in the edge.
Is that UV Flatbed Printer often gives trouble?
When the volatile solvent is in ink, the printer device will start to give trouble to you, but using it is not poisonous because vocalizations will not be solvent in the UV ink. You could not spend all you invested in buying the printer, but on reasonable if you are looking. Then we are best for you to get you are printer in affordable. We are stepping into the digital market, as any time you can buy your printer for us; it will be reached your doorstep, as it is even applicable for printing ink.
Inquiry Now
Can't find the specific information you're looking for? Have a question ? Contact Us